Casino Authors & Experts at New-OnlineCasinos.com (NOC)
The team at New-OnlineCasinos.com (NOC) has a journalistic approach to casino reviews, expertly testing, analyzing and researching to produce accurate content and provide you with industry insight. We offer the latest news, reviews, guides and tips to create the best possible gambling experience for our readers. Whether you're a new player looking to advance your gambling skills or a seasoned veteran searching for the best casino sites, our professional writers and testers have got you covered.
---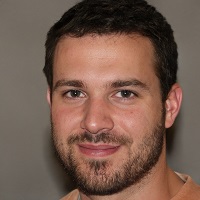 Michael Wilson is an author, casino expert and Head of New Casino Research at New-OnlineCasinos.com. With over 15 years of experience in the online casino field, he has authored numerous in-depth studies and had his research findings extensively covered in international media.